Nonviolent Communication course and client testimonials.
Considering taking a course with Kirsten? Hear what others are saying here.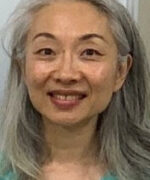 "I am so glad that I joined this training Pod. Soaking in the shower of Kirsten's energy, my body cells absorbed her vibration and my NVC consciousness deepened. Not only learning through her method, but also by witnessing how she interacts with participants and how she applies NVC into the real world like Rusinga School in Kenya is a gem. Kirsten really shows us the interconnectedness of healing and social change. The most grateful thing was that she showed me her deep understanding of my painful struggles with my family issues. I received so much consolation and healing from her compassion, which encourages me to keep going with my daily life. Also, I receive warmth, support and stimulation from interacting with classmates. Only the difficulty is the course timing that I have to wake up at midnight… I wonder if she can organize a course friendly to Asian hours maybe by alternating year? My longing is that more people will get exposed to her vibration! "
Fumiko, 2023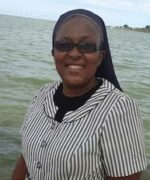 "Dear Kirsten,
I have just finished from the zoom sessions on anger and feel so enriched. Thank you for this opportunity to explore anger. My needs for learning, growth, discovery and knowledge were met. I feel empowered with tools to manage anger better by hearing the needs and feelings being expressed.
Profound gratitude."
Ndidi, 2023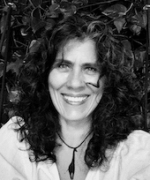 "I experience Kirsten's use of words as a clear and wise communication approaching complex issues with a few and objective sentences that skilfully care for the values, intentions and people involved. I'm inspired with her modeling as a facilitator and thankful for the content I've had the chance to learn with hers with such depth, accuracy and care."
Luciana M, Brazil, 2023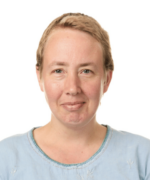 A thought after completing the Journey Towards Nonviolent Communication Certification:
"I didn't know there was so much love in the universe. And it's all inside me. But then I must be the universe."
Sarah H, 2023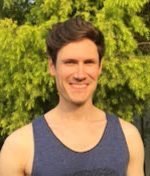 "Thank you for doing this and for sharing this, Kirsten! You truly are emotionally mature, courageous, patient, calm and socially responsible to do this. Given the Russian-Ukraine war, this work is all so much more important. Those children will grow up to be able to independently resolve conflicts, be able to negotiate differences and build healthy, responsible and mature relationships because of these kinds of experiences. Well done! These kinds of things should be taught in all schools, globally."
Daniel M, 2023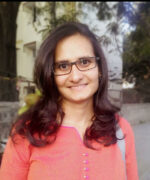 "I have participated in many workshops with Kirsten. I really enjoy her sessions and celebrate the fact that I get the opportunity to learn with her. I enjoy how the familiar NVC concepts are framed in a unique way that helps me to see painful aspects of things that happened to me in a completely unique light. I also celebrate her empathic way of facilitating, which allows participants to engage fully in the workshop. I also really enjoy her teachings on shame, it really helped me to see the painful concept of shame in a completely new light and perspective I never had before. Her workshops have met my needs for accompaniment, growth, learning and support. I feel so grateful for her teachings and hope many people can heal their inner world with her help."
Priyanka Sharma, 2021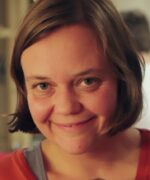 "Dear Kirsten,
I wanted to say thank you for your anger courses!
I really, really enjoy the way you are doing the courses – I like that you are so time conscious and well prepared – it serves my need for safety and balance in terms of energy. I admire your mix of methods – of feeling inside, of guided meditations, of role plays, of sharings in the big groups – meets my need of inspiration, security, balance, energy, vitality and learning. I admire your clarity on the process and your clarity when you say something – meets my need for clarity and security and inspiration.
Thanks for accompanying me in my anger process!
I am realizing (and not in my head but in my heart and with my whole being) how important anger was and is in my life, how helpful it is too get curious instead of trying to suppress it or judge it. It's really turning from something "bad" into something beautiful and life serving. Thanks for being so careful and for preparing us step by step. I feel very safe in your online courses and very inspired.
Thank you!"
Bettina Zelenak, Austria, 2021
"Thank you for so much learning! My expectations for the training were fully met. I thank you Kirsten for all you've taught me, and for enabling this space. All that I've found through empathic listening will be echoing in me forever."
Mariele, Nova Odessa, SP, 2021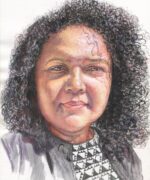 "I celebrate a lot that I've reconnected with my heart and with the reasons why I became a teacher in the first place. Thank you so much for the opportunity of being here."
Schaiane Tiara Alves, 2021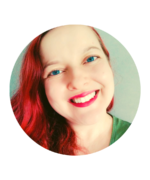 "I'm inspired with all the learning that happened throughout this journey. The exchanges I've had with other participants were also very rich, and sparked joy and a sense of sweet connection. I've found that I'm not alone in the search of a more humanized education."
Gabriele Albuquerque Silva, 2021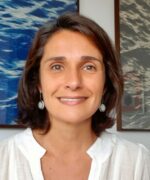 "I celebrate the knowledge that was transmitted by Kirsten in such a welcoming, warm and generous manner. The practices I was able to experience with the colleagues in the training were so caring and enriching. I celebrate a lot the sustenance of a field of trust and respect that has been created in this training. I'm happy and strengthened with the belief that NVC is a powerful way to contribute with education and to make it more wonderful. Thank you!"
Mari, São Paulo, SP, 2021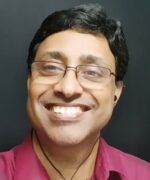 "Anger Management is key to life and relationship building. 'Harvest the fruit of your own and other's anger' by Kirsten brought a powerful transformative shift within me. The whole program is full of insight, practical examples and participative activities that enabled me to learn very useful insights and at the same time have fun and connection as a group."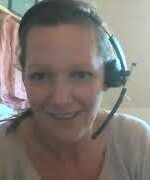 "The workshop put into perspective what my anger is guiding me towards. The benefits are that it made me look at the bigger picture, to look beyond the feelings and towards finding solutions in these situations. I learned how to be softer, whilst still effective in situations were previously I had thought I should use my anger as a life force. The anger is a signal, rather than a method of communicating now."
Rosanna Ward, Denmark, 2020
"Kirsten is showing NVC in action. It is a gift to experience her living it."
Margareta, 2020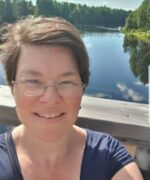 "During the course with Kirsten, I gained many new insights that help me understand interpersonal relationships in a better way. Kirsten has the ability to explain complex things in a way that is both easy to understand and at the same time goes deep.
Her way of communicating creates a beautiful dance between empathy, honesty and connection."
Kristiina Krank, Sweden, 2020
"I was surprised by what I discovered about myself exploring one incident. A random incident at work seemed a rich vein of self-discovery. Touching on the Beauty of the Need seemed to open the possibility of a more fulfilling, richer life."
HJ, 2020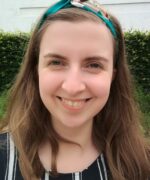 "I learned a lot from being introduced to various exercises for the NVC foundation course and the anger course. In relation to the NVC foundation course, it was especially the exercises on putting on jackal ears and giraffe ears that gave me some new insights.
Since I am a visual learner, it was interesting to me on the anger course to draw my anger in two rounds and see how the drawings changed meaning."
Nina Ravn, Student, Denmark, 2020
"That is not important how much the anger is huge. There is a need there that is screaming… I became surprised how much life energy and dream live in my anger."
Course Participant, 2020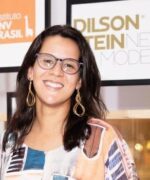 "Kirsten teaches from her being, not from her knowing."
Jade Arantes, 2020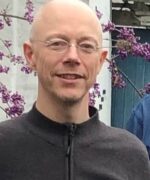 "As a business owner and leader, in both negotiations and day-to-day management, I experience being in situations where there is something at stake – for myself and for others inside or outside the organization. In these situations, I have experienced several times that my training in NVC has been helpful.
I believe that increased well-being gives a better organization, which gives a better bottom line, and that it is therefore just right for many companies to consider this. And I believe that an NVC course for employees and managers / owners could make such a difference, so that well-being is increased, with fewer sick days and higher efficiency as an effect, a generally better atmosphere and joy in working, faster workflows because conflicts are resolved easier and collaboration flows easier, and ultimately the company will be able to increase its profits as a result. I believe it. And should it turn out that no more money is being made, then the world has at least become a better place in the meantime, and I will be able to live with that 😉
I experience a curiosity about what the other person's needs are. I have used this both for "internal information" (a knowledge within myself) and some I could reflect quite specifically. I remember among other things being in a contract negotiation situation where I said to the person I was negotiating with, that I think that what is important to both of us is the need for security – and in addition, I ask him if there is a different strategy to the one we have on the table now that could get us there. I probably used some words other than this, but the form is actually pretty much straight out of the textbook.
I experience feeling less "scared" in conflict situations; but instead remind myself that both the other and myself are in the process of seeking to meet needs. And when I see these needs clearly, they make good sense to me; even though I may disagree with the specific proposed strategy / course of action. I have personally been in situations with employees several times where there was a potential for conflict. And in these, I kept calm (even though the heart certainly beat faster) and simply listened empathically with the knowledge that there was something important at stake for the other (unmet need) and that my first "task" was simply to exist present and listen so that the other person can sense that I am present with my willingness to try to understand him / her.
I believe that this has made it easier / less stressful for me to be a leader, and more enjoyable for my employees to be employed by my company. Does this mean that all conflicts are a mere fantasy and that everything is sweetness and light? No, it does not. But I believe it has made our company a nicer place to be as a human being!
Michael Stehr Lilhav, Denmark, 2020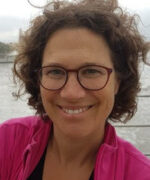 "You succeed in creating an atmosphere of ease and deep trust where growth and development together are as natural as possible. As a team, you are fantastic to me, show your vulnerability and your strengths, complement each other in flow, even with self-irony. Laughing, crying, singing, dancing, playing …. everything has its place in your seminar that fills me with joy, fun and vivacity. I feel safe and secure and it strengthens me to trust myself. Thank you very much, until next time!"
Tanja Bunzel, Tyskland, 2019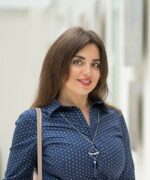 "For me these days were filled with joy, inspiration and exaltation. I regained my vitality at the moment NOW. It feels like I have lighted my soul light to the max
and launched an electric power line forward, highlighting life's events and dispelling fears to shape my desired future. I believed in the NVC tools, was able to accept and feel it at the level of my body. Many thanks for the following range of exercises and instructions for use:
healing dialogue,
wordless mediation, energy level,
deepest communication with the needs, compunction,
dealing with psycho-trauma, transforming shame and guilt
healing through the body and touch, here is mine (my Davidina applause happily)
a sense of the power of communication beyond words
natural giving from the heart when giving and taking is one thing
transformation of injuries of the inner child
a recommendation for a dialogue with a person who is contemplating suicide
moving from a position of dominance to a partnership paradigm.
I was amazed at how it happened, the structure, flexibility, responsibility, attention that was expressed in the smallest detail from Kirsten Kristensen to each of us
.
And now I have a clear understanding of how flavoring called NVC can emphasize the taste of dishes and spheres that I prepare professionally."
Evgenia Stavitskaya, Ukraine, 2019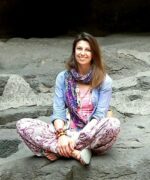 "For me, these four days were about confirmation, confirmation of how honesty with yourself is important and how important it is not to be attached to the result. "Here and now" is where the true life is happening…"
Susanna Ketsmur, Ukraine, 2019
"It was a truly amazing miracle! The magic of turning the chaos of pain into a structure of meaning and a path to humanity and life … With sincere gratitude for tenderness and love !!!"
Natalia Pogodina, Ukraine, 2019
"I needed compassion and you gave me such a rich and total feeling of love, understanding & compassion. I was touched deeply. I needed this, and you gave so deeply, much gratitude…
By the way, I have tried to abide by your recommendation that we not practice NVC on others until we've been working on it for 3 yrs. I try to only do gratitude, as you suggested – it's fun, nice responses.
I also do self-empathy, and also silent empathy, which is surprisingly helpful.  And I practice NVC in practice groups & with buddies…
I greatly respect this advice you gave us – it seems very wise to me. I see inexperienced newbies stumbling around with NVC, and sometimes it backfires on them…
I grew a lot at the IIT, but hearing your advice, was probably the most valuable thing I got from it."
Karina Arndt, Texas USA 2018
"I wanted to thank you again for such an amazing week! I LOVED your sessions about the energy and am so fascinated with this idea right now. Your teaching has really contributed to making my life more wonderful AND my kids life more wonderful. At night I have been putting my hand on my children's hearts and breathing with them and it is wonderful! I also ordered the book you told us about (Peace Between the Sheets). And the shame/joy pose activity we did has been so helpful. I can now FEEL in my body when I want to climb into my shame pose…and I hear the echo of my statement. When I do this I know it is time for some self empathy! 🙂 So that has been hugely helpful!
HUGE HUGS to YOU!!!"
Dr. Libby Schanzmeyer, USA 2018
"I don't enjoy…" or "I do enjoy…" which is another example of speaking NVC which I find permeating your speaking and which I so deeply appreciate.  It bathes me in comfort with great relaxing within me to be the recipient of such speaking."
Allan Rohlfs, Chicago 2018
"Dearest friend,
Today is the final day of the final assessment for certification when I will answer the final questions put to me.
I want to acknowledge with deep gratitude your presence,  your guidance and your encouragement as I made my journey. I'm fortunate to have seen NVC modeled and lived by you in a way that is truly inspiring.
Thank you, dear Kirsten. Love Sudha"
Sudha Shankar, CT, India, September 2017
"For me, Kirsten is an important example of what competences the modern leader should strive to establish in themselves before allowing themselves to lead others. Kirsten maintains an open dialogue, accommodates and gives space to everyone's voice in the group. She also gives way to an emotional presence, which brings out the whole team / group's development potential in the most effective way I have ever experienced. Kirsten is for me to see exactly the type of leader the future is screaming for, but unfortunately still rarely seen. The type of leadership that will create the greatest success for our community in both business and the public."
Camilla Duus, Cand.Comm. 2017
"Thank you for a truly awesome weekend. You're such a wonderful sparkly magic being! Thank you for all you are and for your vision xxxx"
Sophie Docker, UK May 2016
"I have been empowered in the importance of sticking to oneself and being true to one's own feelings and needs.
NVC has changed my rhetoric when talking to children as well as colleagues. I stay in my own lane and I know that the key to solving the problems that arise is in the conflicting parties – not in me!"
– Lone, deltager på lærerkursus 2015
"I have become more confident in my own skills in giraffe language. I have been reminded of how important and protective it is for me to return to needs – both as an explanation for what other people are doing and as a process of recognition and protection for myself when I feel a discomfort of some sort.
I have learned that I can contribute to people's process and healing."
Michael, 2015
"Hard to express in a few words, but especially I think I've got a whole new sense of empathic communication. And to be aware of what real needs are within me when I express myself, or even better before I do. Sharpened attention to my projections. I had actually walked around thinking I was free of that kind ;-)"
Course Participant, 2015
"Great respect. Can't think of anything else to write but that you both just have to continue the way you do it.
I was full of admiration for your way of dealing with the sudden feelings and needs of the more 'therapy-seeking' course participants along the way."
Course Participant, 2015
"I have learned that I do not "die" of feeling grief – and it is more redeeming than anger …"
Participant at the NVC summer camp 2015
Have you been to a course or had some sessions with Kirsten?